1972 Air Stream located on prime lot in Apple Valley Travel Park. 2 beds. Has been under the carport for many years. Also has a regular carport for parking and a latticed outdoor room with picnic table as well as a very nice storage building with a full size fridge. Lot rent paid for the season (April 1st-Nov. 1st). Pets are allowed but there is a 2 dog maximum. $12,500.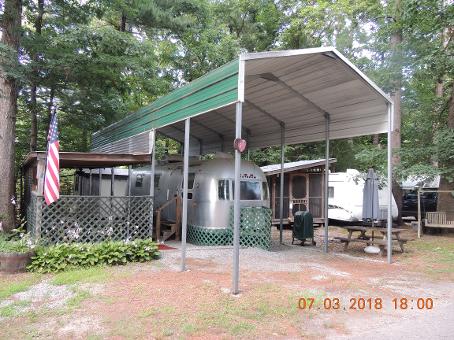 Fleetwood 8x35 with 4x14 slide, a/c-heat with electric baseboard heat, all electric full size refrigerator, walk- in shower, queen bed, sleeps four, 10x10 covered deck, 8x8 open deck. Built to F.E.M.A. code. Rent paid for 2018 season. Asking $11,900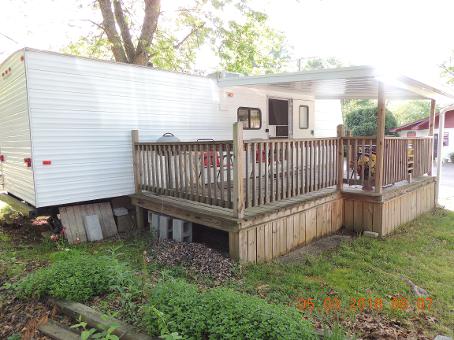 $26,000. This includes the rent for 2018.
35 ft. GrandJunction 2010
4 Slides, screened in porch and two level decks.
Electric fireplace , granite countertops, surround sound
Everything works.
King bed, large closet in bed room.
Walk in shower.
Used very seldom.
Set up in travel park.
Park is only open from April 1 to Nov 1.
Rv stays all year in this spot.